11.
A Visit to the Krupp Steel Works (c. 1910)
Founded by Friedrich Krupp in 1811, the Krupp steel works was the largest in Germany. In this photograph, workers demonstrate the casting process to a group of factory visitors. The large casting....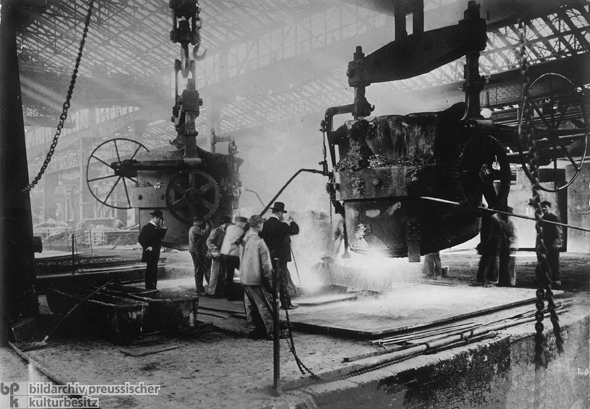 12.
The Opel Factory in Rüsselsheim (1911)
German industrialization was marked by a shift from small-scale to large-scale production. By the beginning of the twentieth century, many industrial workplaces had reached monumental proportions.....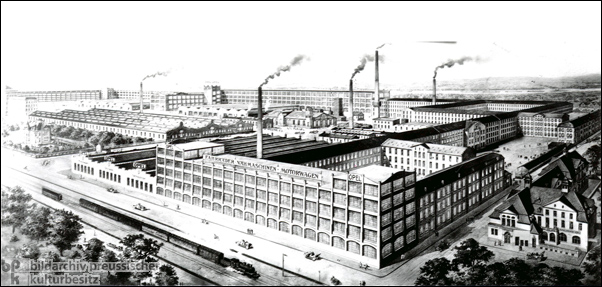 13.
Mechanized Street-Cleaning (1913)
Germany was in the vanguard of mechanization. The sanitation department in Stettin (Szczecin), a city in present-day Poland, was the first to use this cart, produced by the Bleichert Company, to....