1.
Broadsheet for a Clerks' Association (1890)
In Wilhelmine Germany, the organization of labor included employees as well as industrial workers. This broadsheet calls for a meeting of the clerks' association in Berlin. Among other demands, it....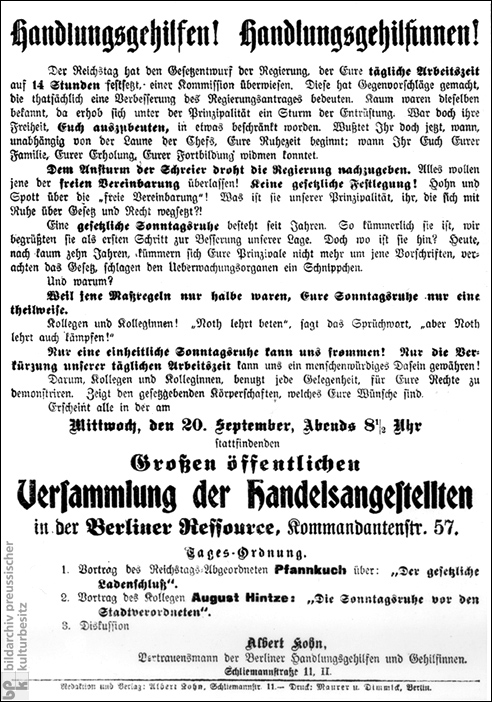 2.
Hiking a Glacier (c. 1890)
Through the writing of the Romantics, who used nature to reflect human emotion and glorified nature uncorrupted by the influence of mankind, the German middle-class became enamored....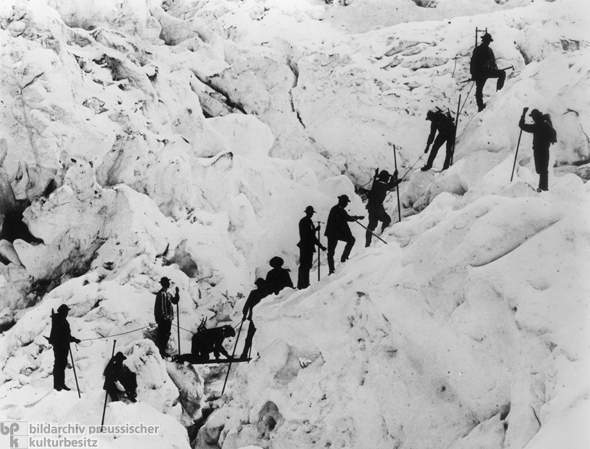 3.
Discussion between a Workers' Committee and a Factory Owner (1891)
Workers and their factory owner engage in discussion in this 1891 woodcut after a drawing by Emil Schwabe (1856-1887). Agreements reached between employers and employees could not be enforced by....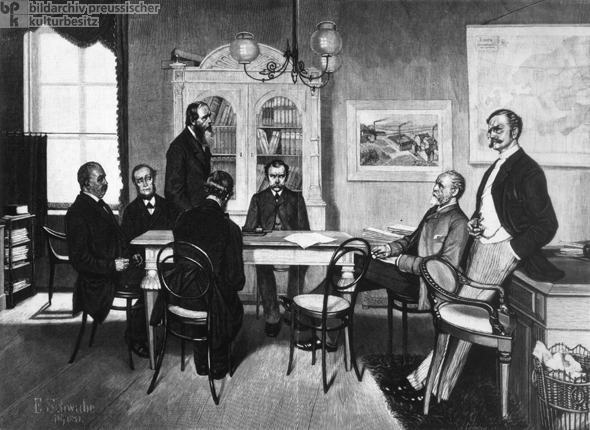 4.
Cholera Epidemic in Hamburg (1892)
Rapid population growth in Hamburg at the end of the 19th century presented municipal authorities with a wide range of problems, not least of which was public health. The great cholera epidemic of....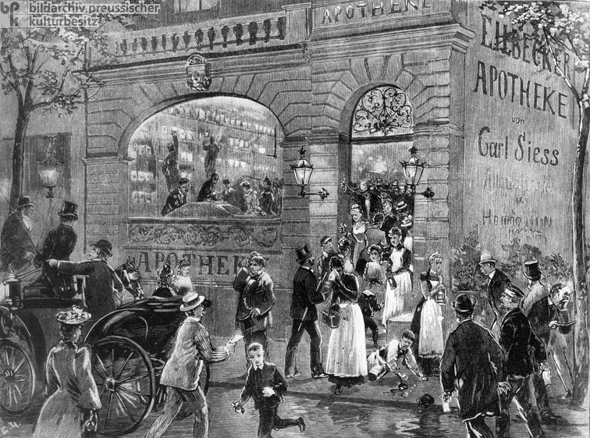 5.
Mass Graves and Cholera (1892)
Victims of the Hamburg cholera epidemic perished within days of infection. At the height of the epidemic,....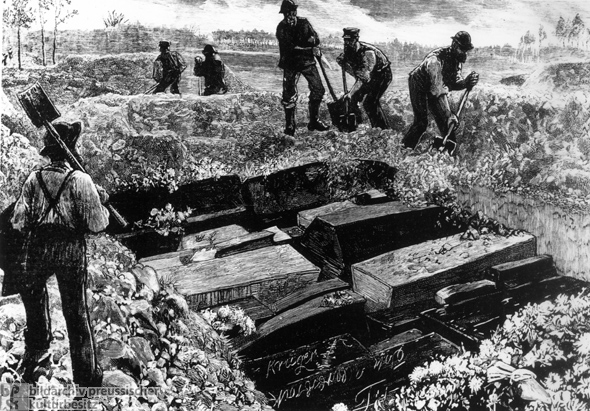 6.
Prominent Voices in the German Women's Movement (c. 1895)
Germany's industrial age spawned a women's movement that fought for voting and employment rights. But class differences among women made it difficult for the movement to agree upon – and successfully....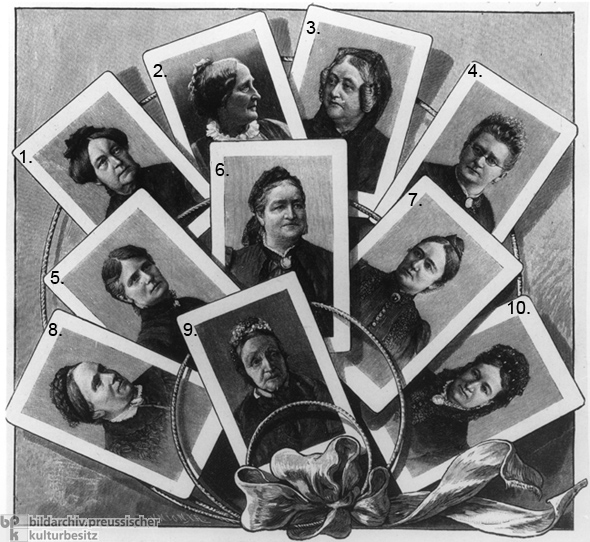 7.
Käthe Kollwitz, Misery (1895-96)
Käthe Kollwitz (1867-1945) was one of the most prolific – and political – graphic artists of the late nineteenth and early twentieth centuries. She was keenly interested in the situation of the poor....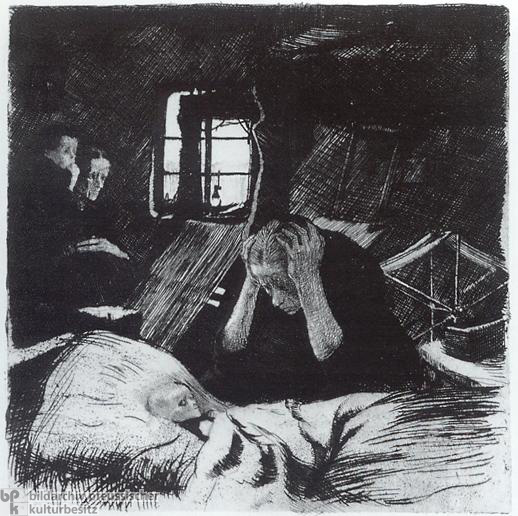 8.
Theodor Herzl, The Jewish State [Der Judenstaat] (1896)
In the 1890s, amidst a wave of anti-Semitism, which was especially virulent in France and Austria, Theodor....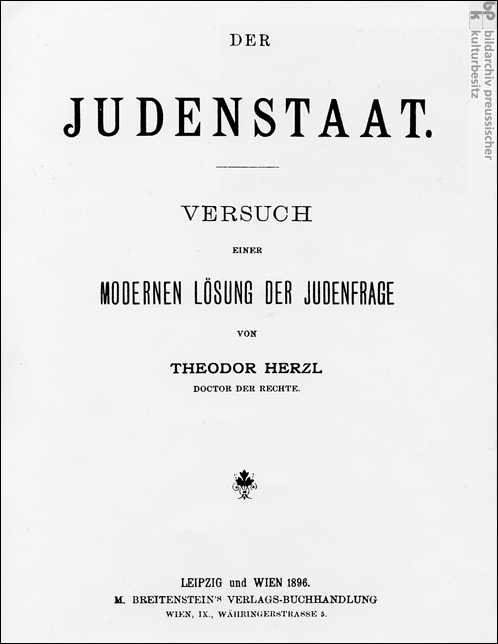 9.
An Omnibus in Berlin (1898)
The omnibus – a carriage to carry many people – was one of the earliest forms of public transportation.....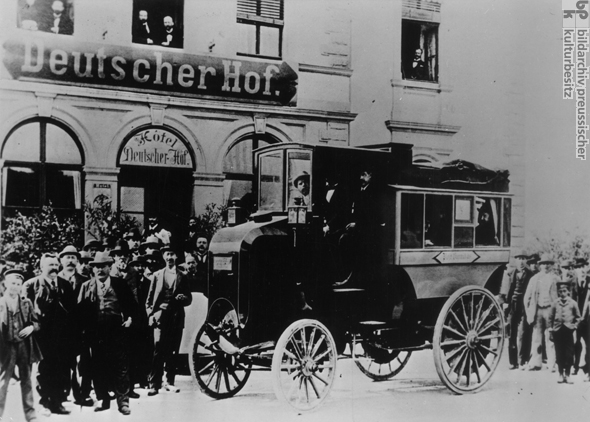 10.
Dancing Schools (c. 1899)
Ballroom dancing was an important social custom in late-nineteenth-century Europe. Dancing schools prepared young women for social interaction with men in a formal setting, such as a ball or wedding.....