11.
Bourgeois Family Hiking in the Harz Mountains (c. 1900)
During the 19th century, Romantic writers made hiking a beloved activity, particularly for members of Germany's educated class. The photograph below shows a bourgeois family hiking through the Harz....
12.
A "Warren Quarter" in Hamburg (c. 1900)
Akin to a rabbit's warren, a so-called warren quarter [Gängeviertel] was comprised of tall houses and alleyways so narrow that only foot traffic could be accommodated. The "warren quarters"....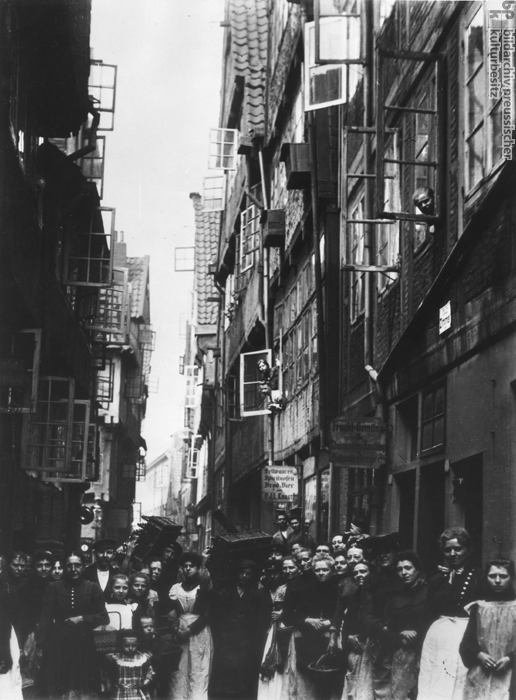 13.
The Corner of Unter den Linden and Friedrichstraße (c. 1900)
The corner of Unter den Linden and Friedrichstraße, where two of the grandest, most representative streets of the "Imperial City" of Berlin met, was one of the city's busiest intersections at the....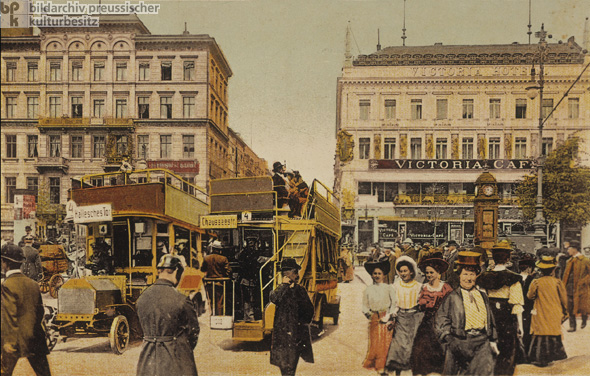 14.
A Jewish Students' Association (c. 1900)
The political anti-Semitism that was so widespread at the end of the nineteenth century did not stop at the gates of German universities. According to new regulations, Jews were barred from membership....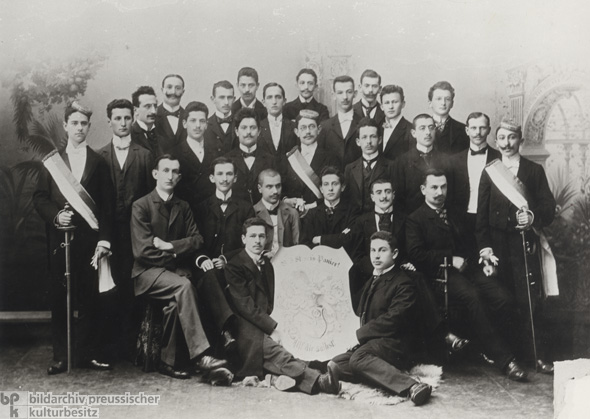 15.
Theodor Herzl Leaving the Synagogue in Basel on the Occasion of the Sixth Zionist Congress (1903)
Austro-Hungarian Jewish journalist, editor, and political activist Theodor Herzl (1860-1904) worked....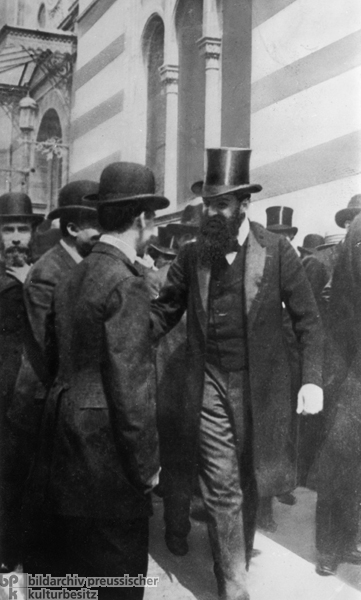 16.
The Ratskeller in Dresden (1903)
This drawing by Emil Limmer (1854-1931) shows the Dresden Ratskeller, the tavern located in the cellar [Keller] of the Dresden city hall [Rathaus]. Besides serving as the seat....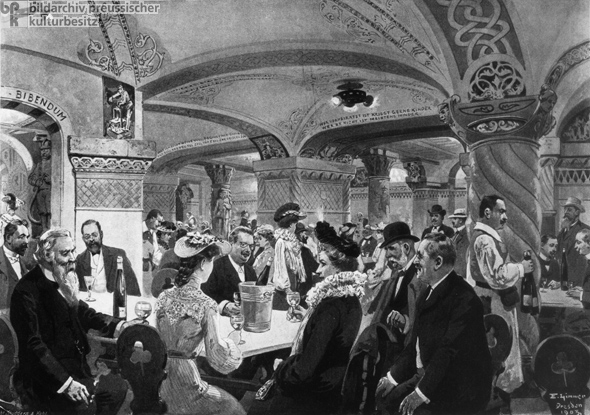 17.
Group Photograph of the Maccabee Fraternity in Berlin (c. 1906)
Exclusively Jewish student associations were founded towards the end of the nineteenth century as a result of Jews' exclusion from traditional fraternities. These groups adopted the traditional practices....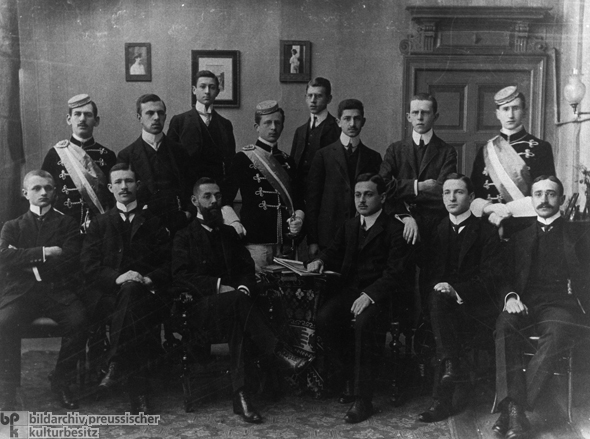 18.
Association of German Retail Clerks, Leipzig Chapter (1906)
Although a newcomer among nation-states, Germany was quick to enter the era of mass politics, as witnessed by the phenomenal spread of organized special interest groups in the last two decades of....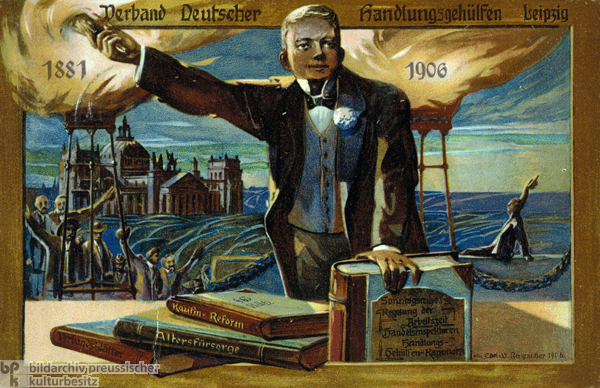 19.
The Wertheim Department Store in Berlin (c. 1906)
Built in 1896, the Wertheim department store on Leipziger Platz, designed by architect Alfred Messel (1853-1909), was among Europe's most famous commercial buildings. After a 1906 expansion, it was....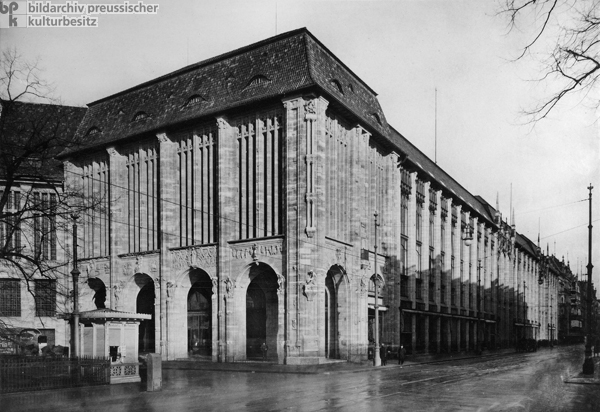 20.
The Leilich Cinematograph (1907)
The invention of motion pictures required public viewing spaces – a need first met by traveling....