The Wertheim Department Store in Berlin (c. 1906)
Built in 1896, the Wertheim department store on Leipziger Platz, designed by architect Alfred Messel (1853-1909), was among Europe's most famous commercial buildings. After a 1906 expansion, it was also among its largest: the store housed a spacious glass atrium, numerous elevators, and a staggering array of goods all under one roof. Company owner and retail genius Georg Wertheim (1857-1939) could boast a luxurious consumer palace with unprecedented popular appeal.
As popular as they proved to be, Germany's big department stores also generated opposition, particularly from shopkeepers and other small retail merchants who felt threatened by the competition. Department stores were viewed by many as quintessential symbols of "modernity" and thus as irrefutable evidence of the rapid disappearance of traditional ways. Supporters welcomed this fact, pointing to Berlin's quick ascension to the status of a "world capital," its growing cosmopolitanism, and its commercial might. Detractors, on the other hand, bemoaned the advent of "mass" culture, growing anonymity, and "unfair" competition. Some of this opposition was also tinged by anti-Semitism, as many of the large stores were owned by Jews.
Wertheim's phenomenal success came to an abrupt end with the Nazis' rise to power. Between 1934 and 1939, his entire holdings were expropriated and transferred to "Aryans." On December 31, 1939, he died of pneumonia in Berlin. His crown jewel, the Wertheim department store, was destroyed by Allied bombing during World War II.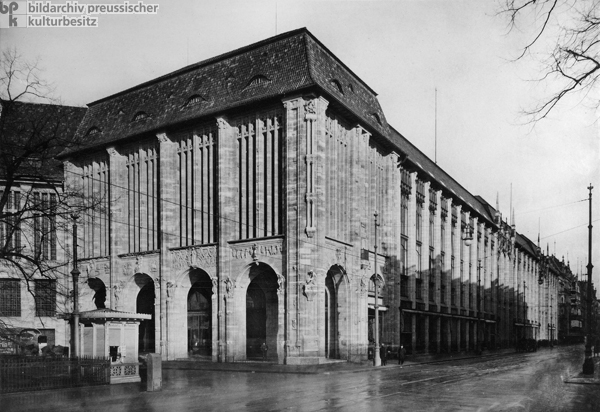 © Bildarchiv Preußischer Kulturbesitz