31.
Goethe Commemoration in the Great Hall of the Grand Duke's Library in Weimar (later, Anna Amalia Library) (August 28, 1849)
By promoting cultural activities, Duchess Anna Amalia of Saxony, Weimar, and Eisenach (1739-1807) helped make Weimar a center of German intellectual life. Some of the most significant impulses behind....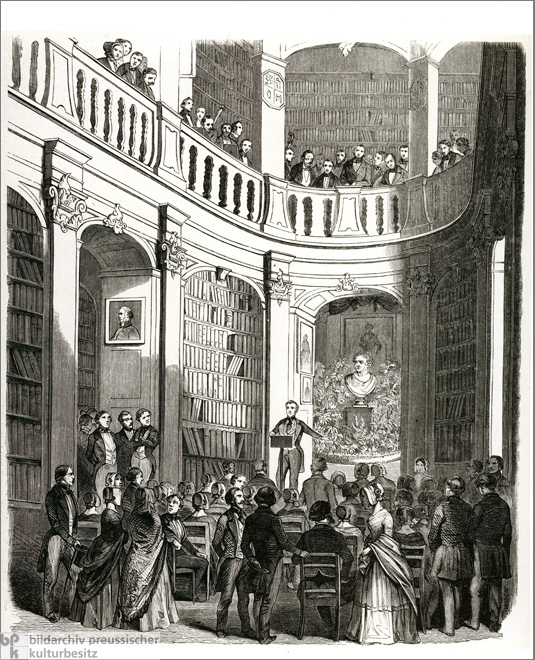 32.
Robert Schumann with his Wife Clara (c. 1850)
The composer and musical director Robert Schumann (1810-1856) and his wife Clara Schumann (1819-1896), also a composer and virtuoso pianist, were leading contributors to musical life in nineteenth-century....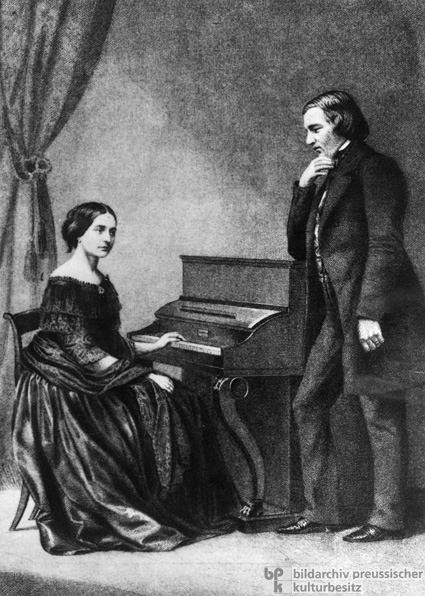 33.
Quartet Evening at Bettina von Arnim's in Berlin (1856)
Like Madame de Staël in France and Rahel Varnhagen von Ense in Berlin, author Bettina....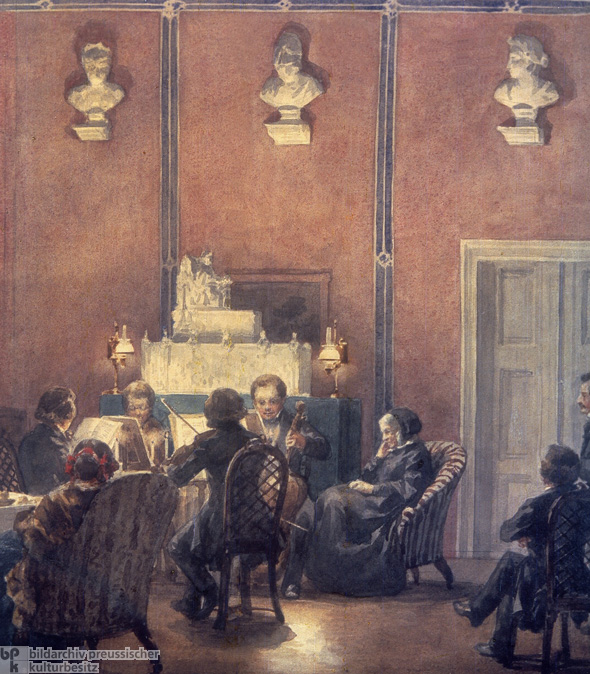 34.
Social Gathering at the Home of Rahel Varnhagen von Ense (undated)
The writer and early feminist Rahel Varnhagen von Ense (1771-1833) was the daughter of the Jewish merchant Markus....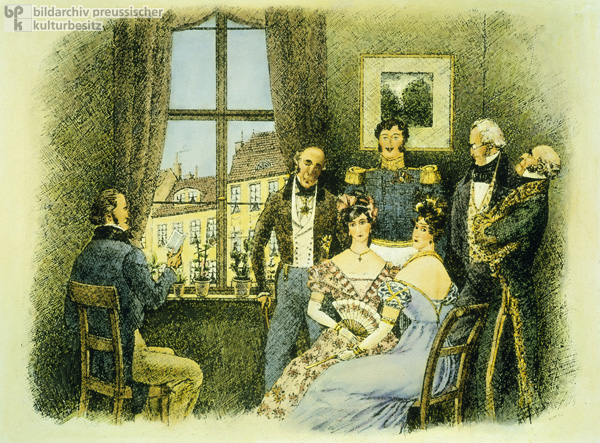 35.
Berthold Auerbach (1865)
Portrait of the writer Berthold Auerbach (1812-1882), author of numerous novels. With his Village....