1.
"Woe, when he's let loose!" (August 2, 1914)
Kladderadatsch was one of the oldest and most conservative satirical magazines in Germany. Like most Germans, the magazine was a fervent supporter of the war in the opening days of August....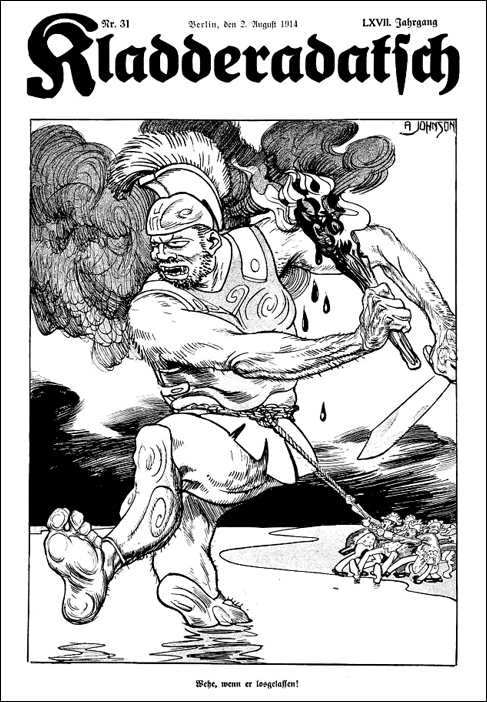 2.
Mass Rally in Front of Feldherrnhalle [Field Marshals' Hall] in Munich – Adolf Hitler in the Crowd (August 2, 1914)
At the end of May 1913, Adolf Hitler moved from Vienna to Munich. One of his primary motivations was to escape being drafted into military service in Austria. Influenced by his political role model....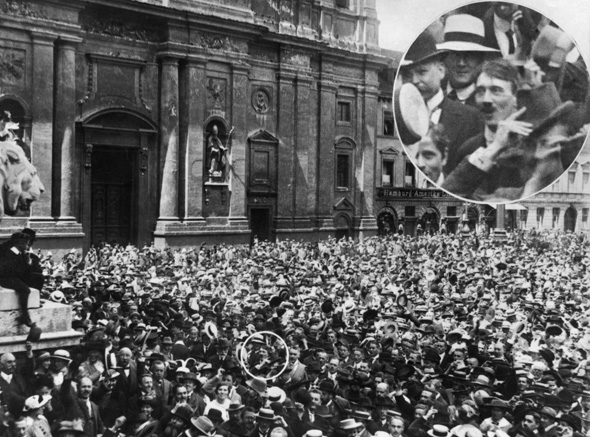 3.
"The Traffic in Foreigners is Picking Up!" (September 1914)
The satirical magazine Kladderadatsch presents an optimistic war-time spirit in late September 1914. Germany's enemies are brought back to Berlin in chains. The cartoon shows British, French,....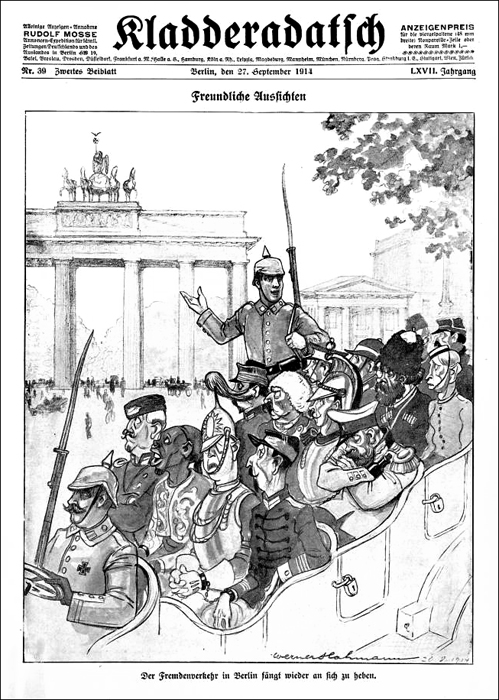 4.
"Gifts of Love": Pharmaceutical Donations for Troops at War (1914)
To finance the war, the German army needed the support of the citizens at home. Private businesses were quick to exploit this dynamic. The advertisement pictured calls on citizens at home to buy....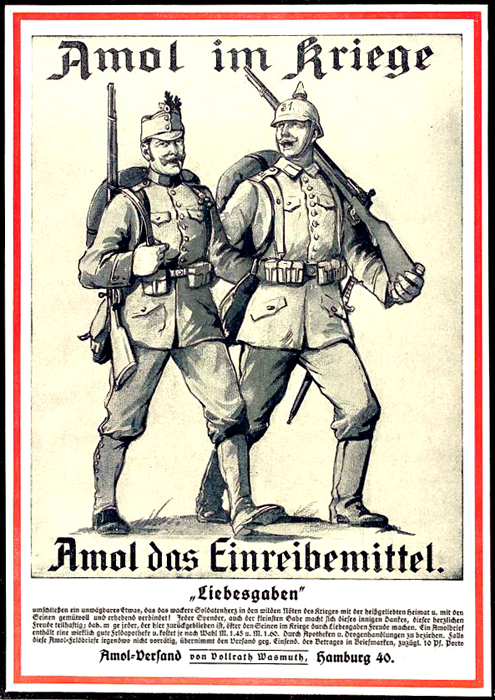 5.
Rathenau and the Organization of War Materials (1915)
Walther Rathenau (1867-1922), a leading German industrialist, initiated the establishment of the....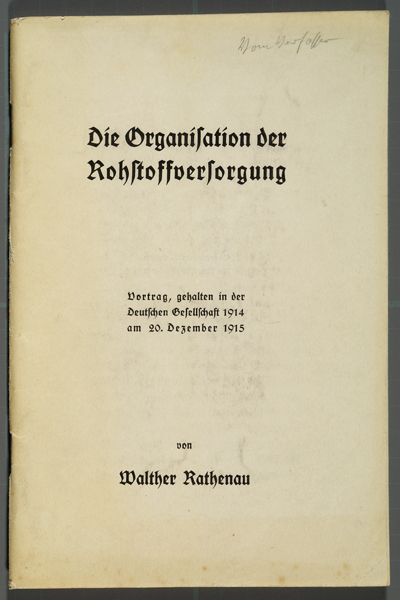 6.
Women on the Home Front (c. 1916)
Women played a crucial role in the war effort during the First World War. With much of the male workforce in the armed forces, women were called upon to....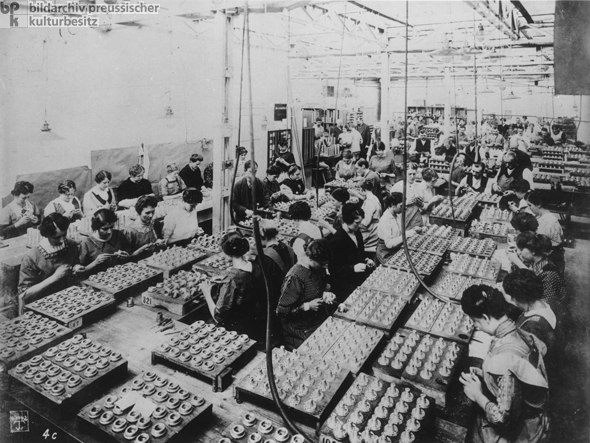 7.
Berlin School Children Campaigning for War Bonds (1917)
Beginning in September 1914, nine biannual war bond campaigns in the German Reich yielded a total....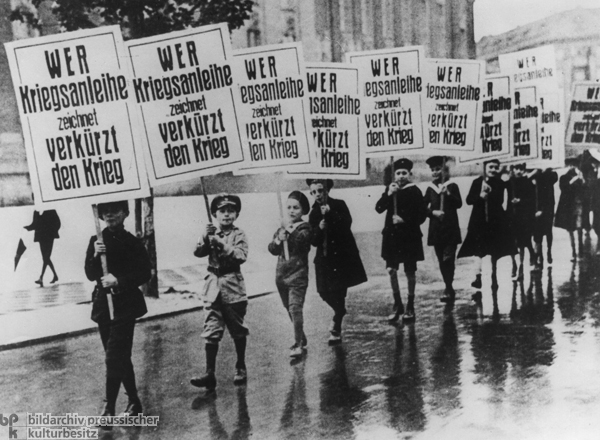 8.
War Bonds (1917)
The German war effort was financed primarily through war bonds, which were issued biannually throughout the war.....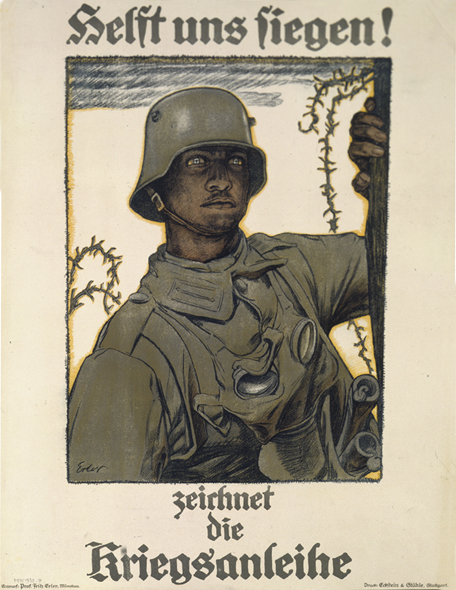 9.
German Army Postal Service: Loading the Mail Bags (c. 1917)
Between 1914 and 1918, roughly 11 billion letters from the front were delivered by the German Army Postal Service free of charge. Some 17.7 billion letters were sent in the opposite direction. The....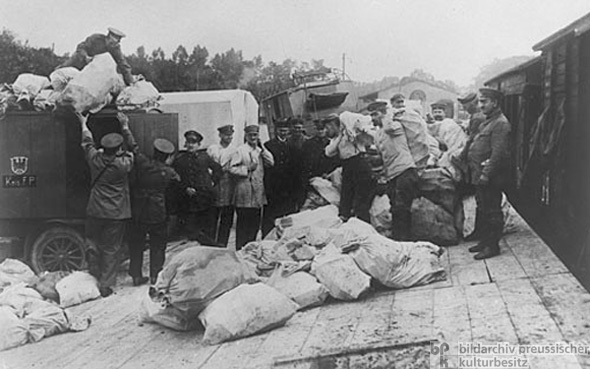 10.
Confiscation of Metals (1918)
By 1918 the German economic situation had become so desperate that the government confiscated personal items made of metal. The poster below, designed by Louis Oppenheim, reads: "Home Furnishings....