11.
Alfred von Schlieffen Inspects Troops Prior to their Deployment in the Herero War (May 1, 1904)
Alfred von Schlieffen (1833-1913) had a long and distinguished military career, having fought as....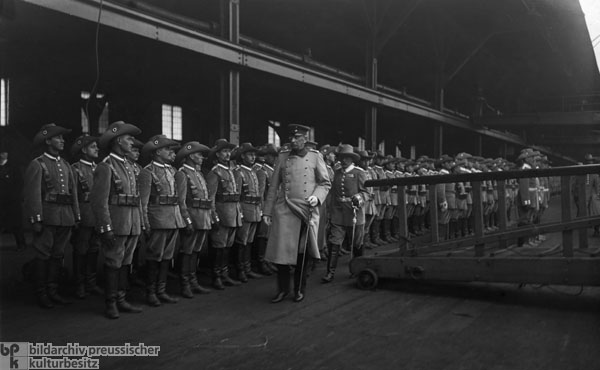 12.
Herero Tribesmen Captured during the Herero War in German Southwest Africa (1904)
In 1883, Joseph Frederick, one of the elders of the Nama cattle-herding tribe, sold the nucleus of what would eventually become German Southwest Africa, Angra Pequena Bay, to the Bremen merchant....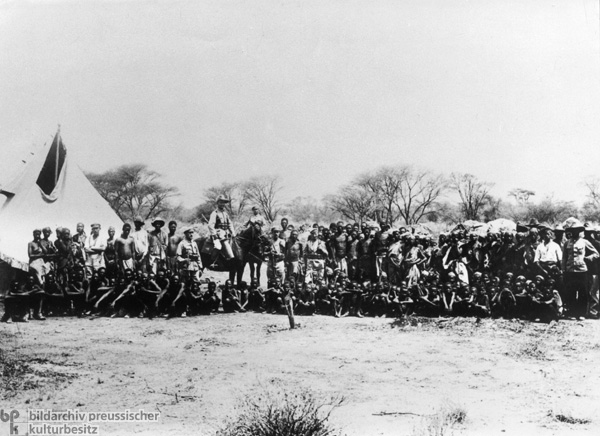 13.
Hotel Dar es Salaam and German Colonialism (c. 1905)
Germany was a latecomer to colonization. Bismarck decided to join the race for colonies only in 1884-85, in part because public opinion demanded it. Germany's expansion included territories....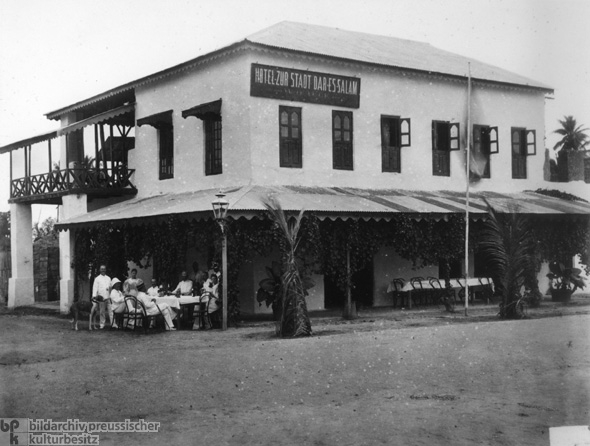 14.
German Officials' Personal Transport in East Africa (c. 1905)
Germany controlled several territories in Africa and the Pacific, even though it entered the race for colonies relatively late. Lured by the prospect of adventure and economic opportunity, more than....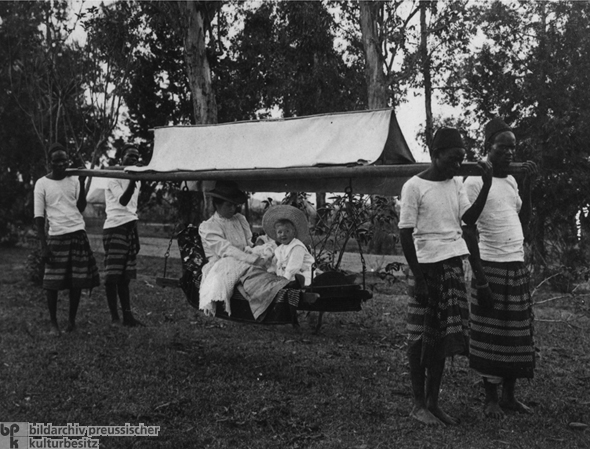 15.
Camel Rider Troops (1907)
German colonial possessions were referred to as "protection zones" or Schutzgebiete by the imperial government. Such possessions were presented in many cases as having been legitimately purchased....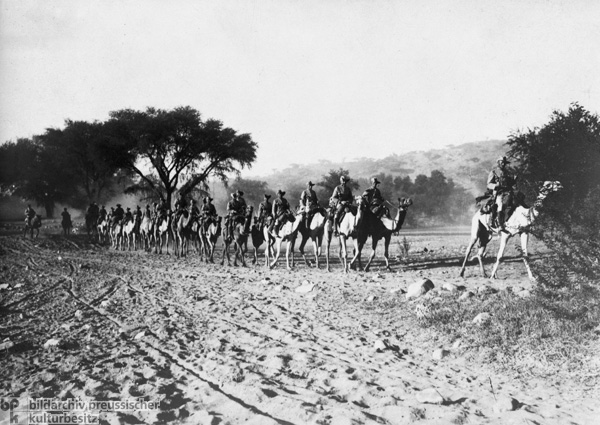 16.
Swakopmund: Two Views (c. 1905 and c. 1908)
Swakopmund: View from the South with the Hotel Bismarck and the Rudolph Herzog Company Building in the Foreground (c. 1905), and Swakopmund: Gardens with the Wörmann Trading Company Building and....
17.
Central Africa Expedition Poster (1909)
The acquisition of colonies in Africa stimulated the popular imagination in Germany. Once-foreign lands and peoples were now under German control, to be "discovered," analyzed, and catalogued. Germans....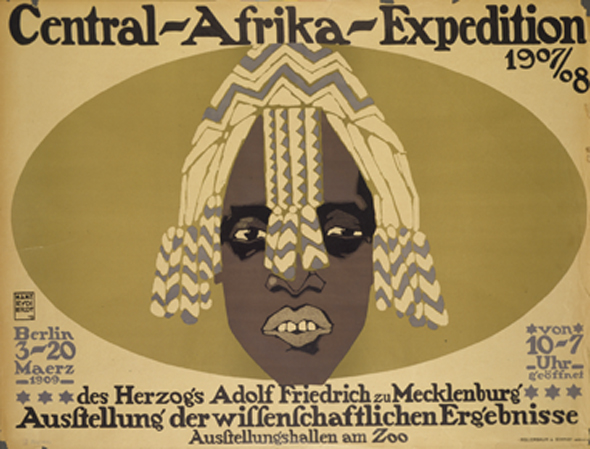 18.
German Missionaries in Southwest Africa (c. 1910)
Christian missionaries were part of European colonization. When Germany acquired colonies, German missionaries went there to educate and Christianize the indigenous peoples in the name of German....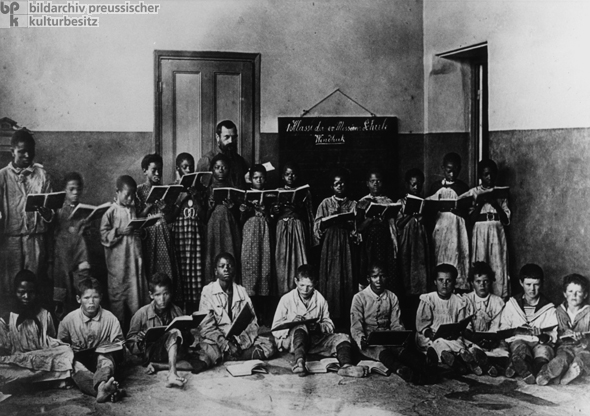 19.
Kaiser Wilhelm and his Admirals (1910)
This 1910 photograph by Th. Jürgensen shows (from left to right) Wilhelm II (1859-1941) with Admirals Alfred....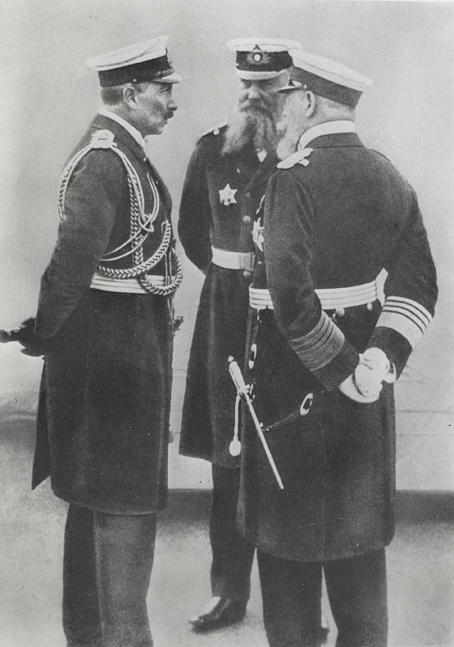 20.
Visit of the Admiral of the German Fleet Prince Heinrich of Prussia to Kiaochow, China (1913)
At the turn of the century, the race to divide China into spheres of influence was in full swing among the western powers. The Germans arrived late, but no less eager to participate. The murder of....