Broadsheet for a Clerks' Association (1890)
In Wilhelmine Germany, the organization of labor included employees as well as industrial workers. This broadsheet calls for a meeting of the clerks' association in Berlin. Among other demands, it calls for the government to put a legal limit on working hours and to introduce a day of rest on Sunday. These demands were eventually successful, although change was gradual and only realized during the Weimar era.

Click print version (below) for an English translation of the text.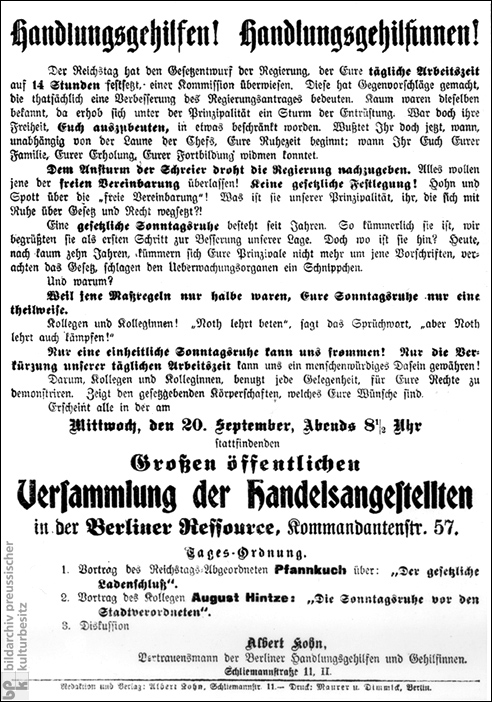 © Bildarchiv Preußischer Kulturbesitz