21.
"Street Soccer for Tolerance" (April 13, 2006)
In response to an alarming increase in juvenile violence in certain problem districts in Hamburg such as Steilshoop and Wilhelmsburg, television anchorman Reinhold Beckmann launched the "Nestwerk"....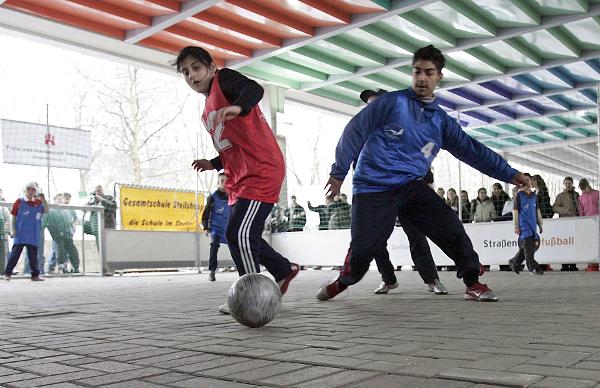 22.
Constitution-Patriotism-Leitkultur (August 29, 2006)
Bundestag President Norbert Lammert and Turkish-German lawyer Seyran Ates introduce the book Verfassung, Patriotismus,....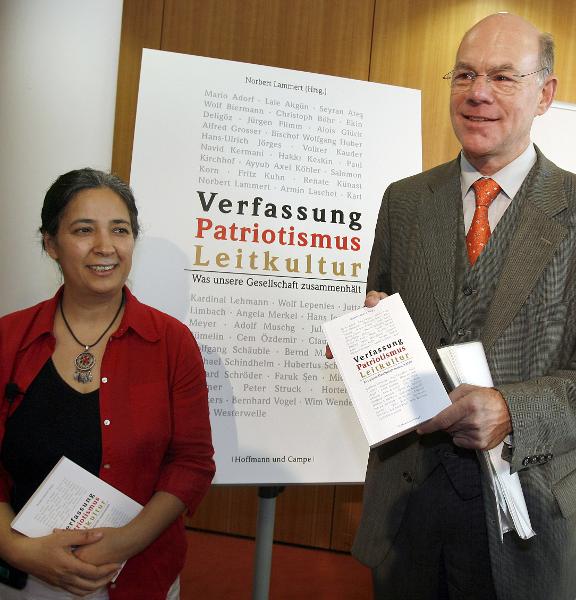 23.
New German Citizen Holding Her Certificate of Naturalization (September 12, 2006)
This photograph shows a woman from Tunisia with her certificate of naturalization. On September 12, 2006, she was awarded German citizenship, along with 52 other immigrants, during a ceremony in....