21.
Poster Advertising the KdF-Car (1939)
Hitler supported car manufacturer Ferdinand Porsche's idea to produce a Volkswagen [People's Car] – a car affordable to the majority of the population – since he hoped to use it for propaganda purposes.....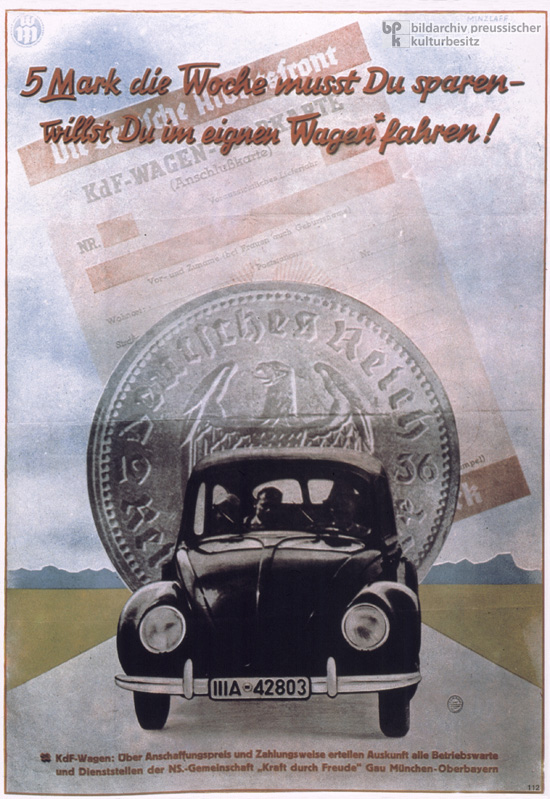 22.
Medical Examination of Polish Farm Hands Recruited as Foreign Workers for the Reich (April/May 1940)
The millions of foreign and forced laborers in the German Reich posed a serious problem for the Nazi regime. On the one hand, they were indispensable for the German war economy. On the other, they....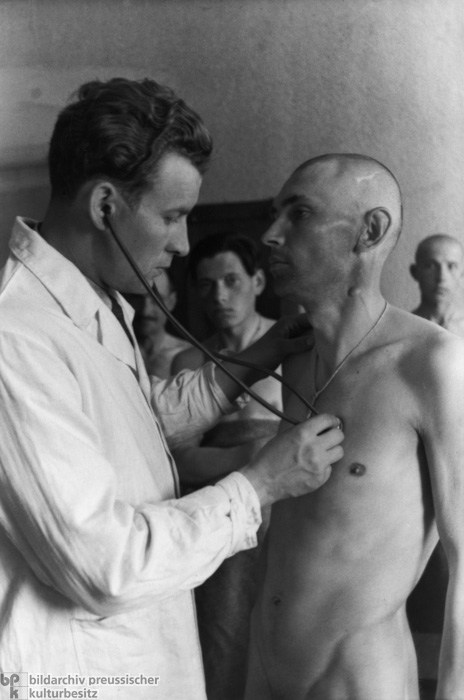 23.
Polish Youths Forced to do Heavy Labor in Luckenwalde (Summer 1940)
Foreign and forced laborers brought from other countries were indispensable for the German war economy. In the summer of 1940, there were about a million Poles in Germany working primarily in the....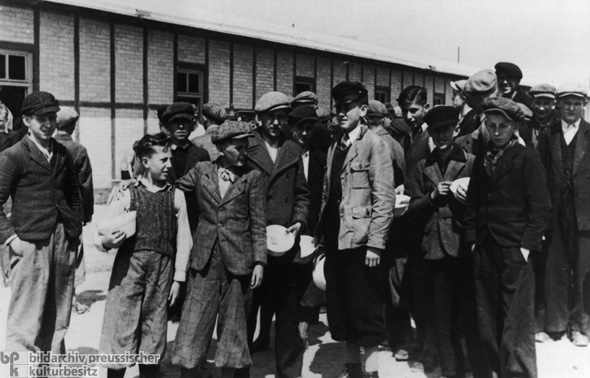 24.
Female Prisoners Doing Forced Labor in a Gravel Pit at Auschwitz (1942)
At Auschwitz, the Nazi regime achieved many of its main goals on a large scale: it isolated political opponents, systematically....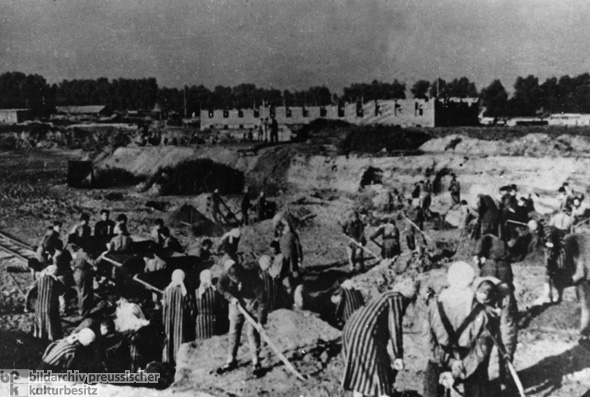 25.
Women from the Soviet Union are Transported to Germany to Perform Forced Labor as so called Ostarbeiterinnen (Female Workers from the East) (1942)
Although the demand for labor increased as the war continued, Hitler and other Nazi leaders rejected labor conscription for women on the grounds of ideology and Nazi population policy (they feared....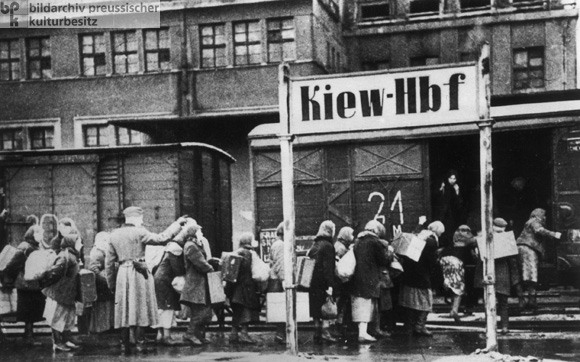 26.
Dachau Prisoners Working as Forced Laborers (1943)
In addition to the mass mobilization of foreign workers, the Nazis increasingly used concentration camp prisoners as forced laborers during the war. SS-owned companies such as the German Armaments....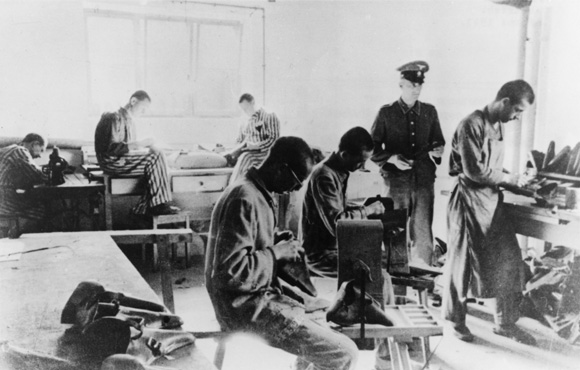 27.
Russian Forced Laborers Suffering from Smoke Inhalation after their Liberation from Osnabrück (April 1945)
About a third of the foreign laborers were women. Some of them were assigned to German mothers as household help; otherwise, they were used in all sectors of the economy. The photo shows Russian....