11.
At the Café Français in Leipzig (1844)
Introduced to Europe by the Ottomans in the seventeenth century, coffee houses went on to become centers of sociability and sites of literary, intellectual, and political exchange. Whereas the coffee....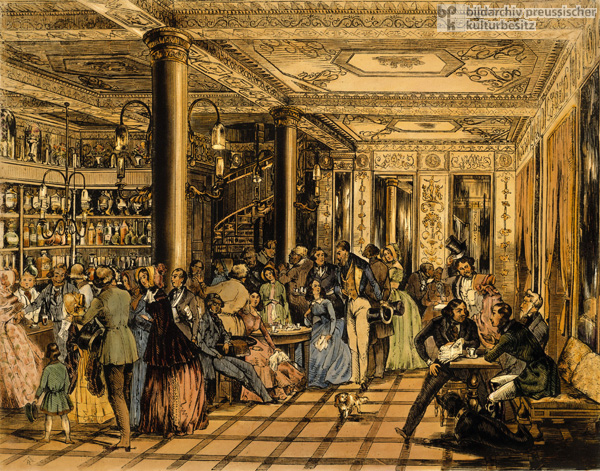 12.
The Theresienwiese in Munich – Oktoberfest (1845)
On account of its size and long tradition, the Oktoberfest in Munich continues to occupy a special place among popular festivals in Germany. Oktoberfest started with a horse race (accompanied....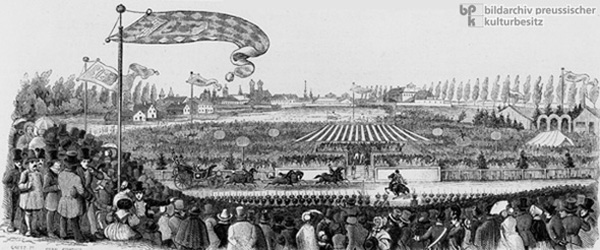 13.
The Brothers Jakob and Wilhelm Grimm (1847)
The brothers Jakob (1785-1863) and Wilhelm Grimm (1786-1859) collected proverbs and myths and compiled an extensive dictionary of the German language. They are best known for their famous collection....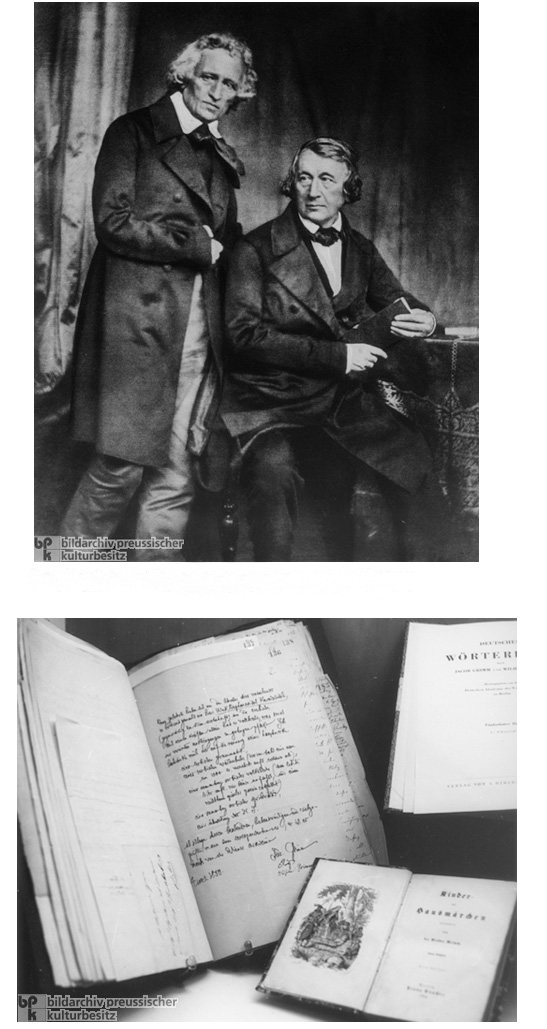 14.
Spa Concert in Vienna (1847)
Health resorts or spas have a long tradition dating back to the ancient Greek and Roman baths. They declined during the early modern age, which saw periods when bathing and washing were deemed unhealthy,....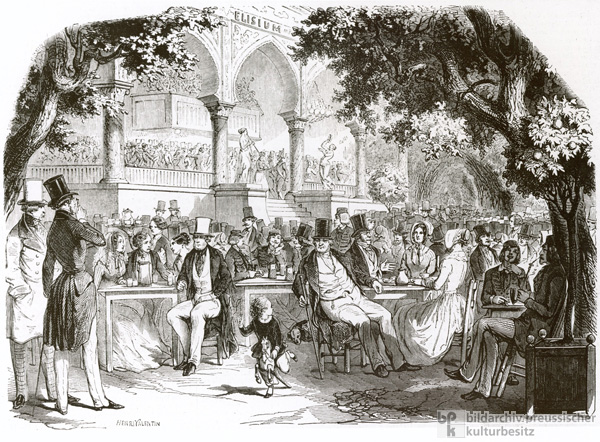 15.
Peter Cornelius, Gunther Orders Hagen to Sink the Nibelung Treasure (1859)
The painting illustrates a scene from the 14th-century Middle High German saga, The Song of the Nibelungs [Nibelungenlied]. During the Napoleonic wars, the trappings of the Germanic....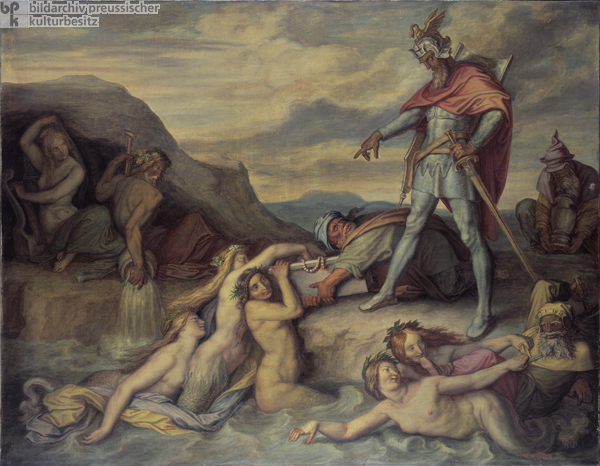 16.
Johann Nepomuk Nestroy in One of His Own Plays (1860)
The Viennese author, actor, and theater director Johann Nepomuk Nestroy (1801-1862) helped move popular suburban theater toward socio-critical themes. Nestroy, a committed adherent of the revolution,....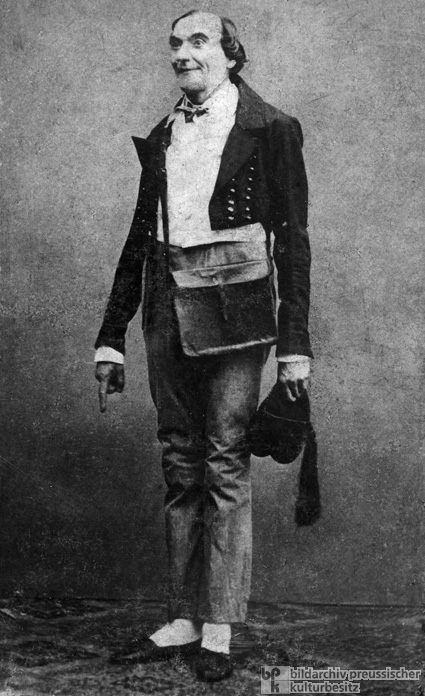 17.
The Passion Play in Oberammergau (1860)
Sacred plays depicting the passion of Christ had played a role within religious tradition since the Middle Ages, but they attained renewed significance when popular religion experienced a revival....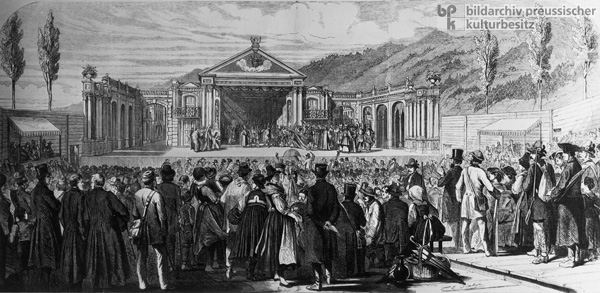 18.
On the New Canal near Berlin (1864)
In the second half of the nineteenth century, as wage levels for average Germans increased more steadily and the beginnings of fundamental democratization emerged, recreational activities ceased....