11.
Christian Schad, Sonja (1928)
In this portrait by Christian Schad (1894-1982), Sonja, a secretary at the Romanischen Café in Berlin, emerges as the archetype of the "New Woman" [neue Frau]. The cosmopolitan café setting....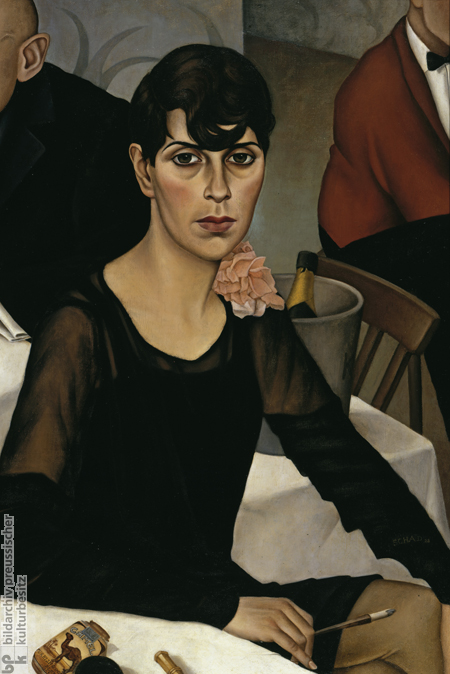 12.
From Resurrection of the Lady by Paula von Reznicek (1928)
Paula von Reznicek (1895-1976) was an internationally-ranked tennis player, journalist, and writer. In 1928, she published Resurrection of the Lady [Auferstehung der Dame], an illustrated....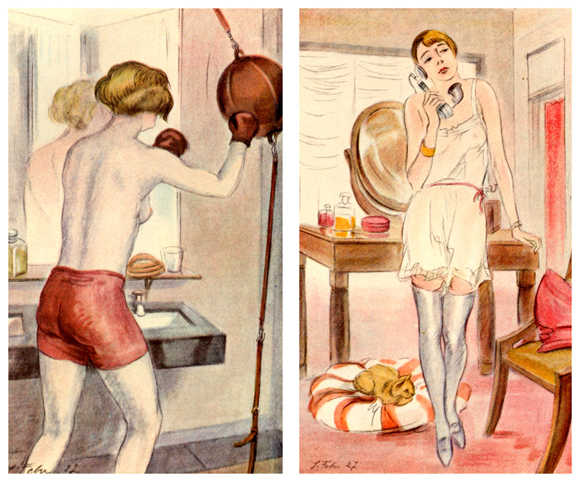 13.
Women of the Red Front Fighters' League Demonstrate against the Prohibition of Abortion (August 19, 1928)
Paragraph 218 of the Weimar Constitution criminalized abortion in Germany. The legal provision....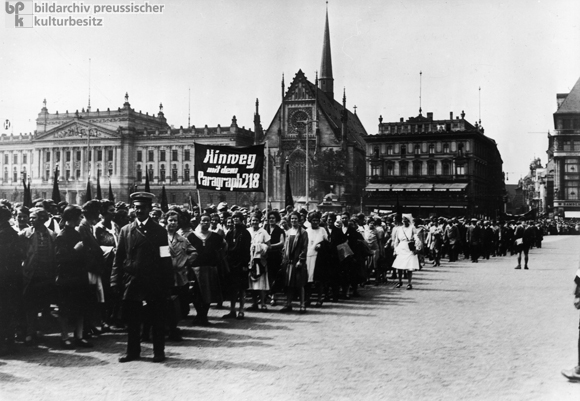 14.
Louise Brooks in Pandora's Box by G.W. Pabst (1929)
The "vamp" was a remake of the femme fatale, a misogynistic stereotype of uninhibited, predatory female sexuality. In G.W. Pabst's silent film Pandora's Box [Die Büchse der Pandora],....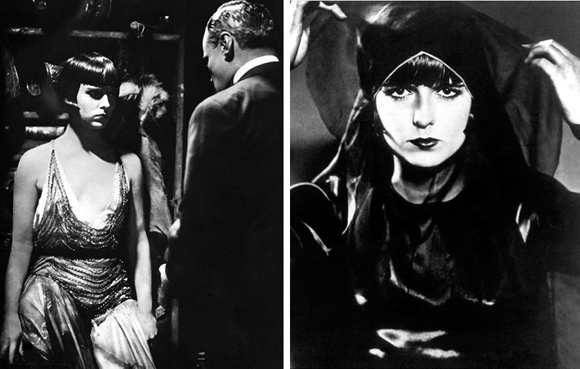 15.
Katharina von Kardorff (née v. Endert) with Her Fourth Husband and Family (1929)
Katharina von Kardorff-Oheimb (1879-1962) was one of the first women elected to the Reichstag. From 1920 to 1924, she represented the German People's Party [Deutsche Volkspartei or DVP] in....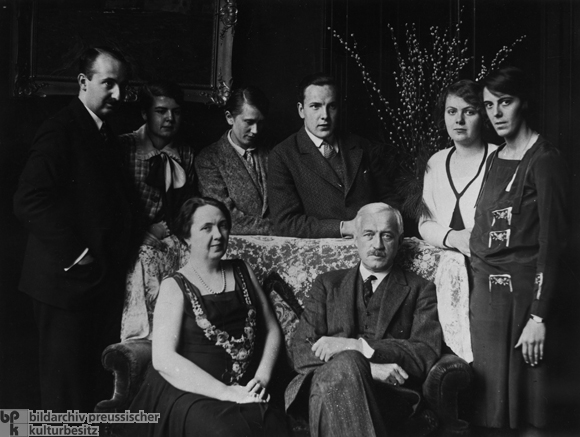 16.
Max Schmeling in Training (1931)
Boxing became a mass sensation in the 1920s and, for a time, Max Schmeling (1905-2005) was the most popular boxer in Germany. For many Germans, boxing represented the rejuvenation of heroic male....