11.
German-Russian Consultations: Vladimir Putin and Gerhard Schröder (April 9, 2002)
Since 1998, the governments of Germany and Russia have held annual consultations to further strengthen and deepen relations between their two countries. The meetings are chaired by the Russian president....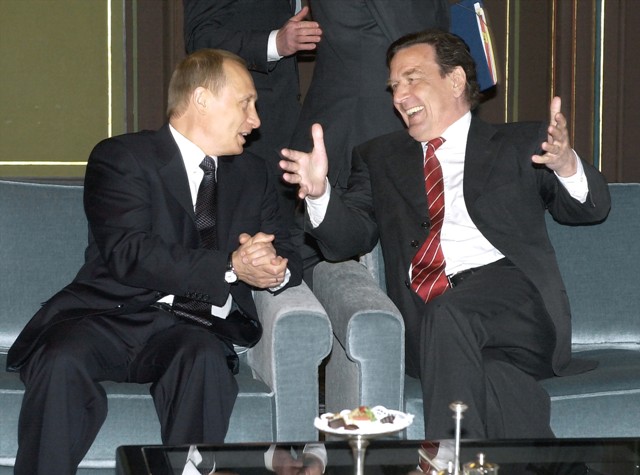 12.
No German Military in Iraq (November 27, 2002)
On November 27, 2002, Chancellor Gerhard Schröder (middle), together with Minister of Defense Peter Struck (left) and Foreign....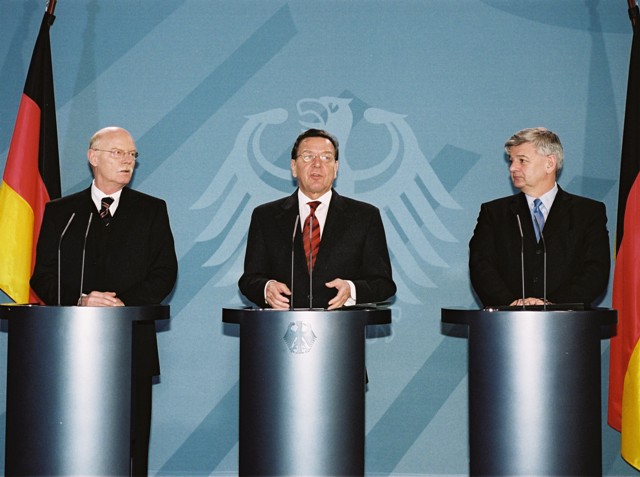 13.
Joschka Fischer as Acting Chairman of the U.N. Security Council (February 5, 2003)
On February 5, 2003, Foreign Minister Joschka Fischer made his debut as acting chairman of the U.N. Security Council. During this session, U.S. Secretary of State....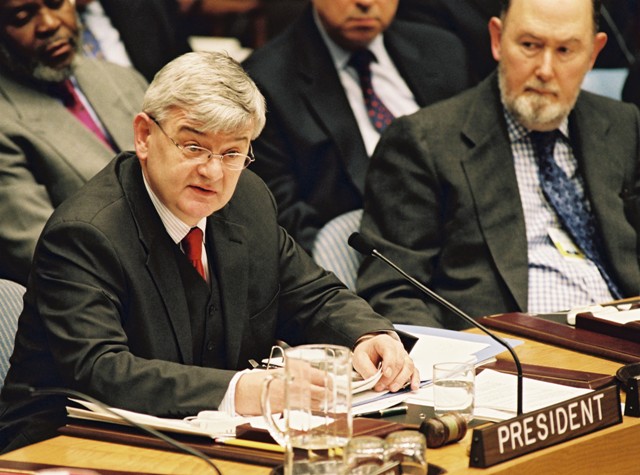 14.
Demonstration against the War in Iraq (February 15, 2003)
Chancellor Gerhard Schröder's clear and categorical rejection of German participation in any military operation in Iraq helped him garner votes during the 2002....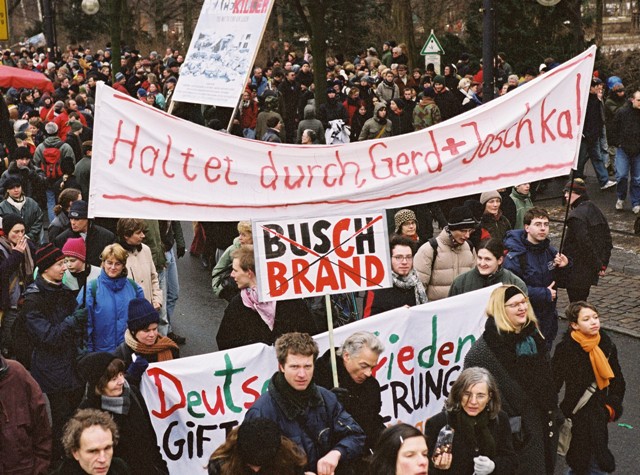 15.
German Troops in Afghanistan (August 4, 2003)
With Resolution 1386 (2001) of December 20, 2001, the U.N. Security Council authorized the establishment of an International Security Assistance Force (ISAF) to assist with the maintenance of security....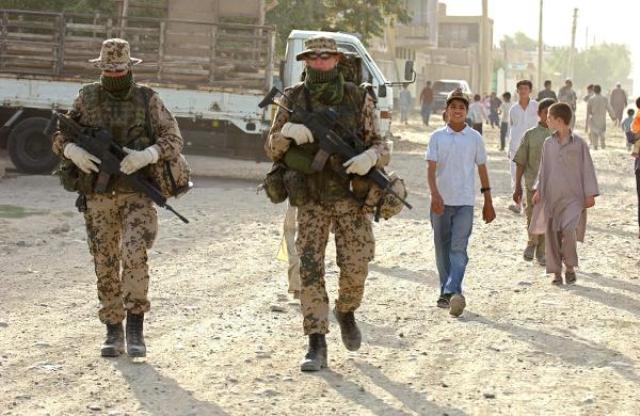 16.
Angela Merkel in Washington (January 13, 2006)
In her article "Schröder doesn't speak for all Germans," which was published in the Washington Post on February 20, 2003, then opposition leader Angela Merkel....