1.
The Flags of the Guilds (1815)
Guild flags, etching from 1815. Over the centuries, the guilds had developed into a pillar of the existing economic order. As this etching makes clear, they had their own elaborate system of signs....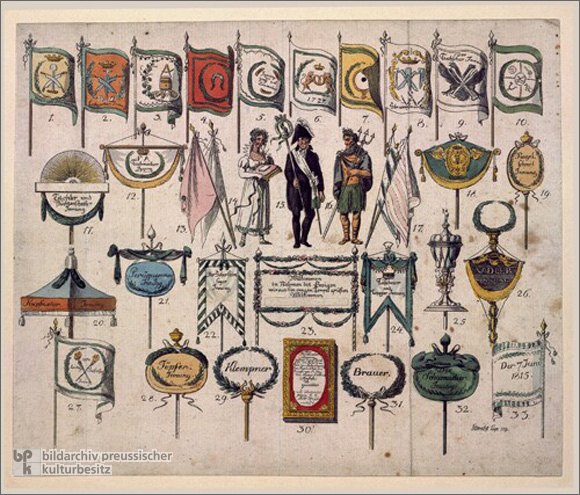 2.
The "Princess Charlott", the first Steamboat on the Spree River (1816)
Following James Watt's invention of the steam engine in the mid-eighteenth century, steam power was first put to use in maritime and river vessels in the early 1800s, roughly the same time it was....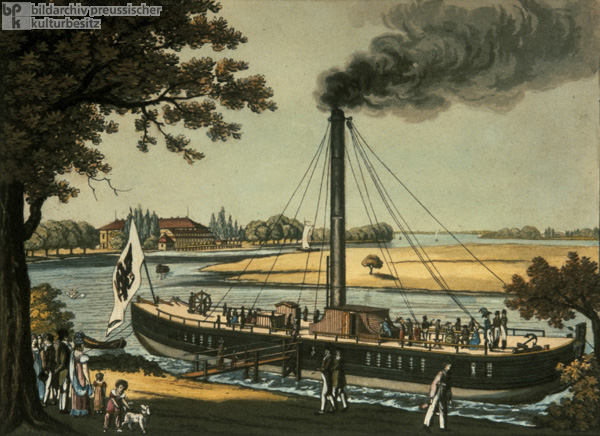 3.
Smugglers Disembarking at a River Bank (1830)
After the western German territories of the Rhineland and Westphalia were incorporated into Prussia at the Congress....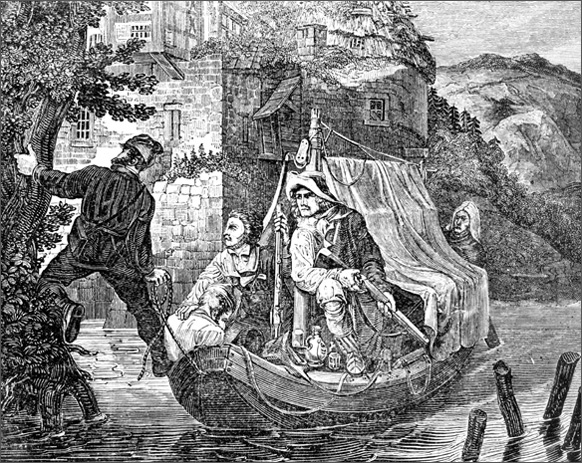 4.
The Ludwig Railroad (c. 1835)
The Ludwig Railroad, the first railway line in Germany, ran between Nuremberg and Fürth (a distance of 6 km). It made its first trip on December 7, 1835, and operated until 1922. Lithograph after....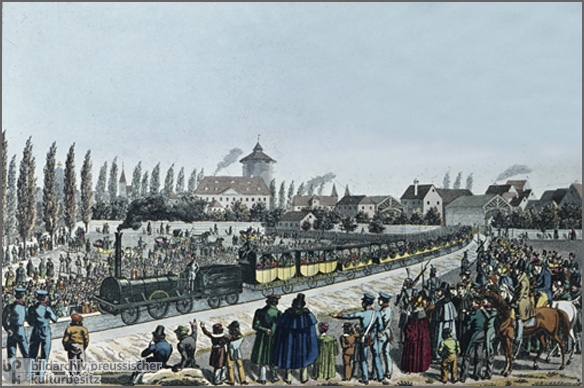 5.
Royal Reception in Leipzig (1838/39)
The King and Queen of Saxony are received at the train station in Leipzig. Work on the first Saxon railway began in 1834 and ended in 1839. Upon completion, the railway connected Leipzig to the Saxon....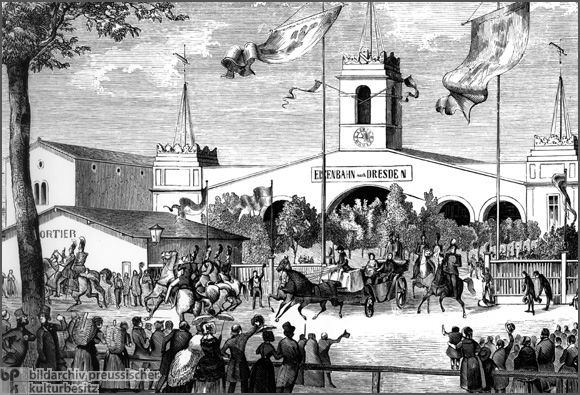 6.
Portrait of Friedrich List (1839)
Portrait of the economist Friedrich List (1789-1846) by Caroline Hövemeyer, 1839. As a representative....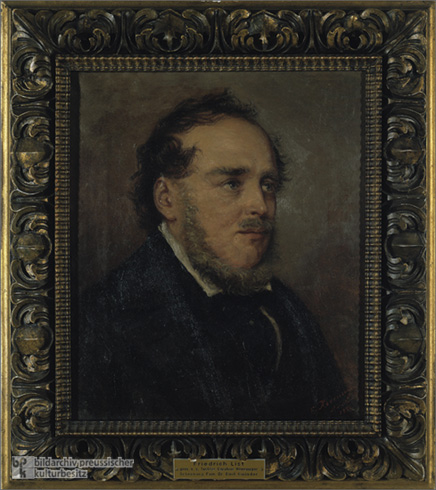 7.
Mechanical Reaper (c. 1840)
As in the urban and industrial spheres, technological advances in agriculture occurred gradually, sometimes leading workers to combine new technologies with the tried and true methods of old. In....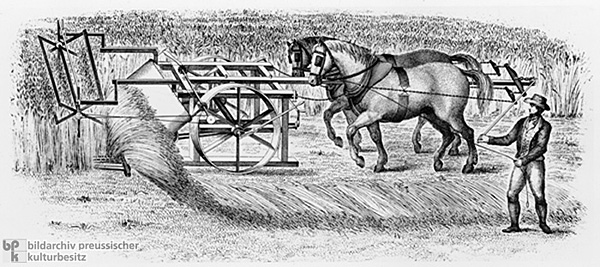 8.
Progress and Regression (1844)
Here, progress is represented by the locomotive and regression is suggested by the crab. The depiction relates to the struggle for gas lighting, the introduction of which was opposed by some conservatives.....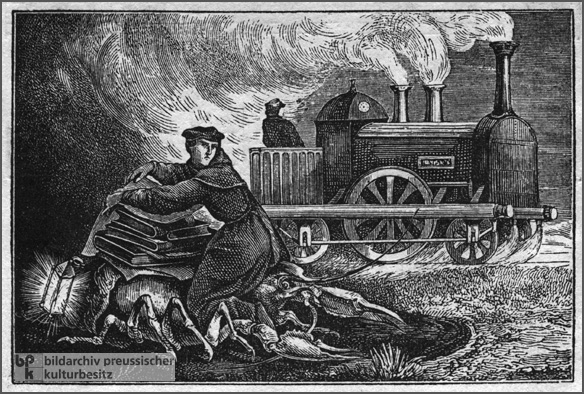 9.
Child Labor in Germany: In Rittersgrün in the Ore Mountains, Children Produce Pillow Lace in the Cottage Industry (1847)
The nature of child labor changed dramatically from the Middle Ages to the nineteenth century: children went from assisting their parents in the home to working in pre-industrial workshops and industrial....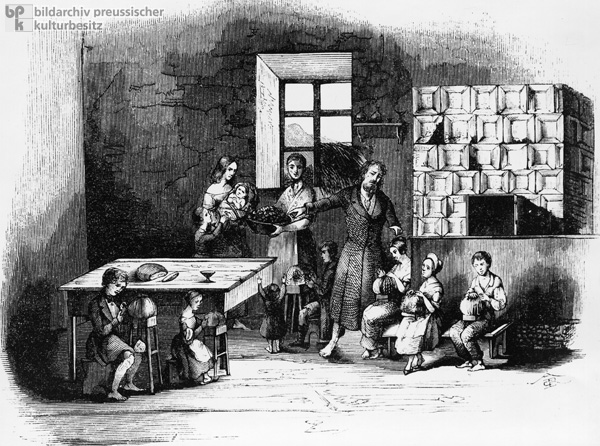 10.
Labor Unrest in Breslau (March 22, 1847)
As the last and perhaps worst famine of the ancient regime spread through Europe in the mid-1840s, and as the impoverishment of the working classes (and parts of the middle classes) reached a new....