1.
Young People in Front of a Cinema in Hamburg-St. Pauli (1948)
Even during the war, many German cities (including Hamburg) saw the formation of cliques of young people who refused to submit to the militarization of the Hitler....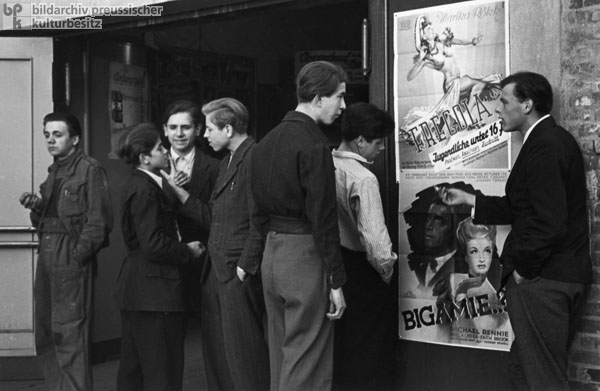 2.
Elementary School Teacher with her Students in Hamburg-Wellingsbüttel (1950)
In the transitional period after the war, the Social Democrats, in particular, called for educational reforms to end the traditional educational privileges of the middle classes and to provide broader....