1.
"New Teachers for the New Schools" (1945)
The systematic denazification of the education system in the Soviet occupation zone led to an acute shortage of teachers. Of the approximately 39,350 teachers working in the Soviet zone, around 28,180....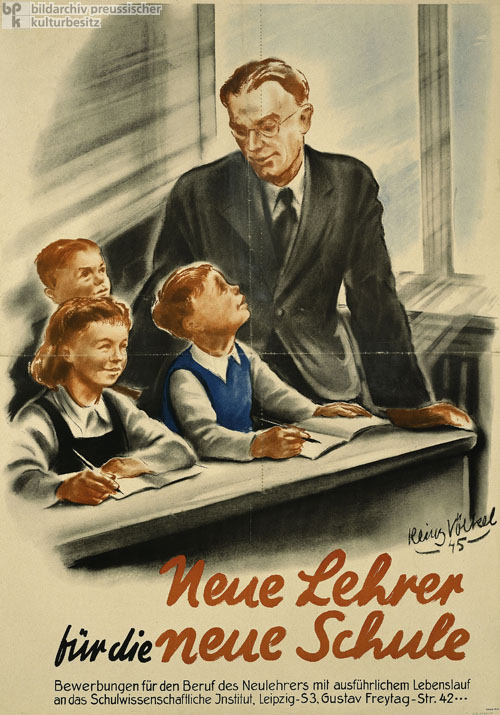 2.
Demonstration by the Free German Youth at the Marienborn Zonal Border Crossing, Saxony-Anhalt (October 1, 1949)
On March 7, 1946, the various anti-fascist youth committees in the Soviet occupation zone merged to form a single organization for all young people, the Free German Youth [Freie Deutsche Jugend....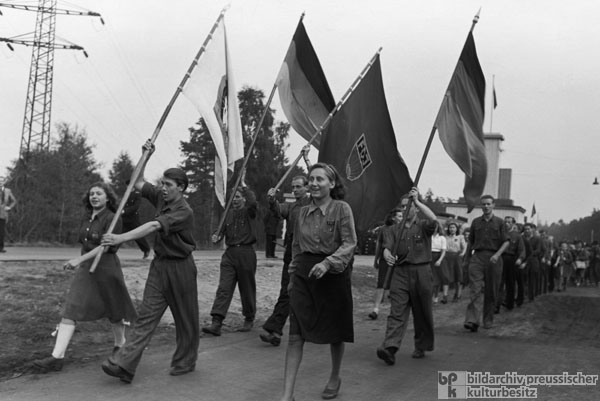 3.
Mass Rally and Torchlight Procession by the Free German Youth in East Berlin (October 11, 1949)
Just four days after the German Democratic Republic was founded on October 7, 1949, the Provisional....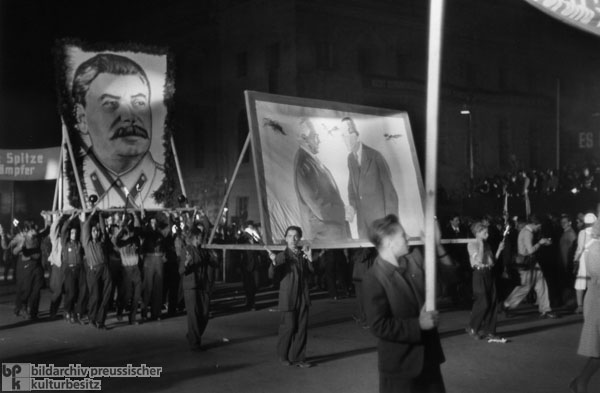 4.
Opening of the "Ernst Thälmann" Pioneer Republic at the Wuhlheide, East Berlin (May 24, 1950)
In mid-October 1949, at the behest of the SED Politburo, the Central Council of the Free German Youth invited young people from both parts of Germany to participate in an all-German youth festival....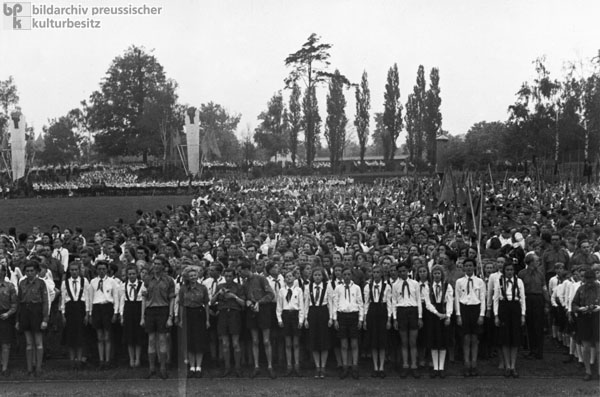 5.
Lecturers and Students in the Workers' and Farmers' Institute of Humboldt University (March 9, 1951)
Between 1945/46 and 1949, so-called preparatory schools [Vorstudienanstalten or VAs] were founded at several colleges and universities in the Soviet occupation zone, and on May 20, 1946, one....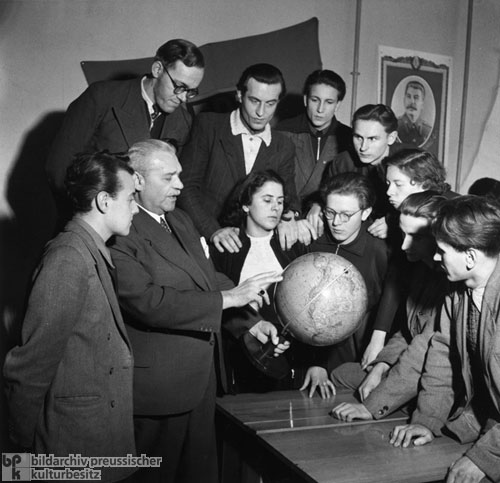 6.
Russian Language Class (1958)
The SED leadership worked hard to promote the GDR's relationship with the Soviet Union – a sort of "invented friendship." In particular, organizations such as the Society for German-Soviet Friendship....